Take your spa on the go with our beautifully designed appointments shedule.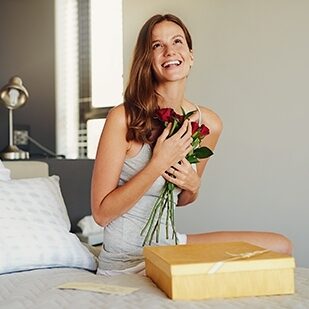 You can simply pick your favourite package therapy and buy it as a voucher.
We offer a large range of discounted spa and massage therapies products.
An Incredible Spa Experience
Every treatment is specifically designed to offer a unique experience, using powerful massage sequences and the most potent actives available in the world today.
Treat yourself tó most relaxing hour of your life!
Your athletic spa experience and recovery.
Quality Service. Attention to Detail.
Relaxation at its best.
| | | |
| --- | --- | --- |
| Face Treatments | 40 min. | $ 35 |
| Nail Treatments | 110 min. | $ 60 |
| Medical Treatments | 60 min. | $ 50 |
| Hair Removal | 30 min. | $ 70 |
| | | |
| --- | --- | --- |
| Relaxation | 40 min. | $ 35 |
| Athlete Recovery | 110 min. | $ 60 |
| Thai | 60 min. | $ 50 |
| Hot Stones | 30 min. | $ 70 |
The salt contains the essential oil of juniper fruits.
Spa treatment which uses high pressure jets of water.
We are luxury beauty retailer offering
the latest cult products
Everything Essential Salon and Spa
Professional bio and skin care products.
Professional bio and skin care products.
Results oriented massage therapy..
Jean-Michel Jefferson

New Zealand

I worked with Lina for a number of months focusing on emotional blocks and baggage. The speed and sensitivity with which Lina identified the old energy was really quite impressive. And then, one by one, we zapped them until they were all gone, so the result has been something I'm very happy with.

Given that getting rid of old energy and blocks/contractions is an essential part of spiritual progression, I would highly recommend doing it as quickly and gently as possible, and for me Lina's help was critical.
Gina Paladini

New Zealand

I first met Lina in February 2019 at a meditation retreat in the Golden Bay in New Zealand.

I actually didn't understand what kind of retreat I signed up for – I thought it was a yoga retreat with a bit of meditation. It was one of those life-changing, meant-to-be moments actually, because if I had known it was a meditation retreat, I wouldn't have signed up for it. I am endlessly appreciative that I did.

When you first meet Lina, you instantly sense her beauty inside and out. Over the three-day retreat I was guided through experiences I could never imagine – deep meditation and relaxation as well as awakenings. I wanted more, so post the retreat I signed up for one-on-one sessions with Lina.

As my husband would say, after each of my "Lina magical calls" – as they were to be dubbed in our house – I would feel lighter, more at ease and washed of whatever trouble, belief or thought that previously concerned me. We worked on some deep-seeded beliefs and emotions that caused me great pain, and to be released of that pain is something I am forever grateful to Lina for – I can already hear her saying "you did that Gina, not me, I only guided you" :).

I learnt to better understand my own vibrational energy and how I can access it, work with it and bath in it at any time thanks to signing up for "the wrong retreat" and meeting Lina.

She is a beautiful being that I wish upon anyone looking to rediscover their bliss.
Lina's work is about releasing the contractions that obstruct the clear view of this essential truth; she helps us heal the emotional and psychological blockages that get in the way of our true nature. Most of all, Lina would like us to be free, to enjoy the freedom that she enjoys.

If I could describe my experience with Lina, I would say that it has been full support from day one.
She truly cares for so many people as she will intuitively reach out to you just to see how you are
doing. Every week Lina shares her gifts selflessly with all of us, giving Shaktipat and the sweetest hugs to everyone who finds their way to see her. Receiving these blessings from Lina helps to gradually melt away our contractions and blocks, replacing them with bliss and a feeling of love that is like a pleasant ache in the heart.

In heartfelt gratitude to Lina, our graceful and wise spiritual guide.
Lee's focused commitment to Awakening—his own awakening and that of his friends—is powerful. In the twenty years that I have known Lee, his gentle but persistent reminders to meditate, to re-commit one's self to Awakening, and to practice every day have been crucial to keeping me on the Path. Lee teaches by example. He is generous, highly intelligent, and kind. His greatest wish is to help others discover their true nature.  Lee is a powerful, energetic, uplifting presence, manifesting the best qualities of a spiritual teacher—wisdom, kindness, and respect for his students.
Learning to meditate with Lee has been a beautiful journey of self-discovery for me. When I met him two years ago, I had been doing mindfulness and sound meditation for some time, and while I experienced the benefits of both, I was still searching for something more profound and meaningful. Lee's method focuses on energy and awareness that are within you, rather than some external objects like breath, sound, or light. The underlying principle of his teaching is that searching is not necessary – all you need is already in you, and it is accessible and available if you just pay attention to it.
Talking body, listening hands.